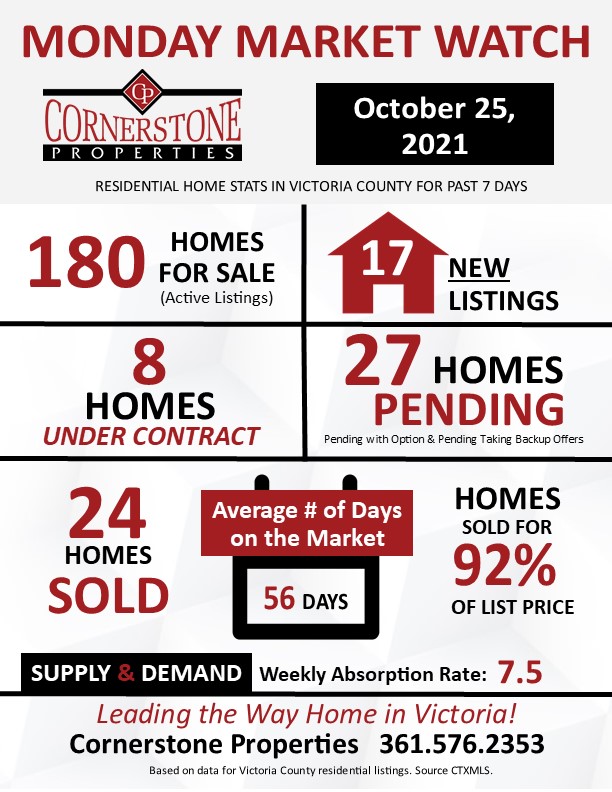 Knowledge is power in the Real Estate market. Seeing the latest information on home sales in Victoria, Texas gives you an advantage. Cornerstone Properties delivers up-to-date stats on home sales in Victoria County with the Monday Market Watch report every week. It is the most comprehensive source for buyers and sellers in today's market!
This week's Monday Market Watch report shows 180 homes for sale in Victoria County. 17 new homes hit the market last week, 24 homes closed and a total of 35 homes went pending or under contract. The average days on the market is just 56 days and homes sold for 92% of the list price. This percentage is lower than normal due to one larger closing. The average minus that one closing has homes sold at over 96% of the list price which is keeping with the percentages we normally see.
Serving the Victoria area since 1984 and with a proven track record, Cornerstone Properties has been the #1 independent Real Estate office in Victoria for 18 years in a row. We are here to help you with all of your real estate needs. Make your move and give us a call today at 361.576.2353.