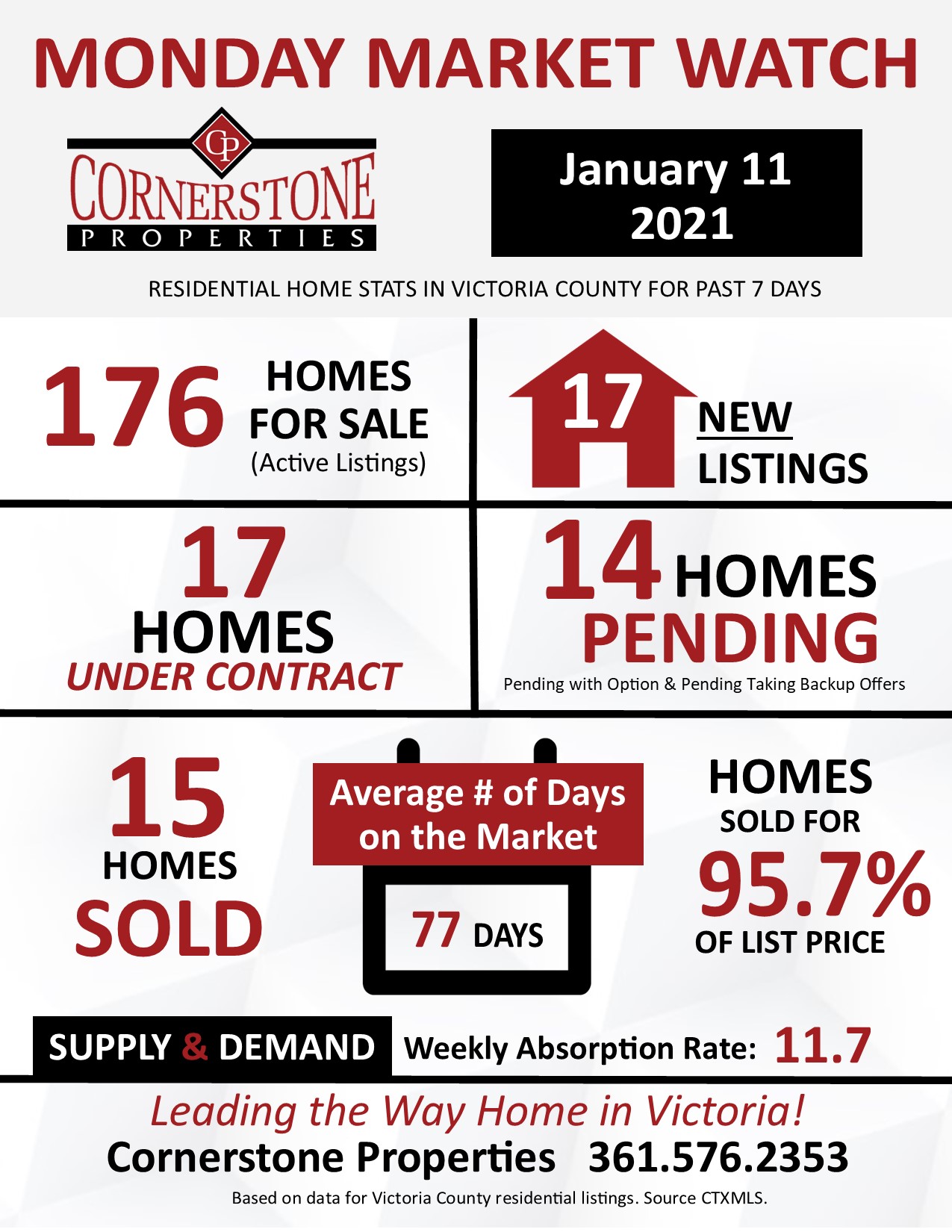 Happy chilly Monday to everyone! It my be cold outside but the local real estate market is hot right now! Monday Market Watch from Cornerstone Properties is an easy way to find out the latest information on Victoria county's residential real estate market if you are considering selling your home or buying a home.

This week's report shows 176 homes for sale in Victoria county with 17 new homes hitting the market last week. There were 15 homes sold and a total of 31 homes pending or under contract. This is a nice start to the year with a lot of activity and buyers looking for homes.

Cornerstone Properties has been serving the Crossroads since 1984 and we have been the #1 independent Real Estate office in Victoria for 18 years in a row. If you are looking for a brokerage to help you buy a new home or sell your home, please call us at 361.576.2353.