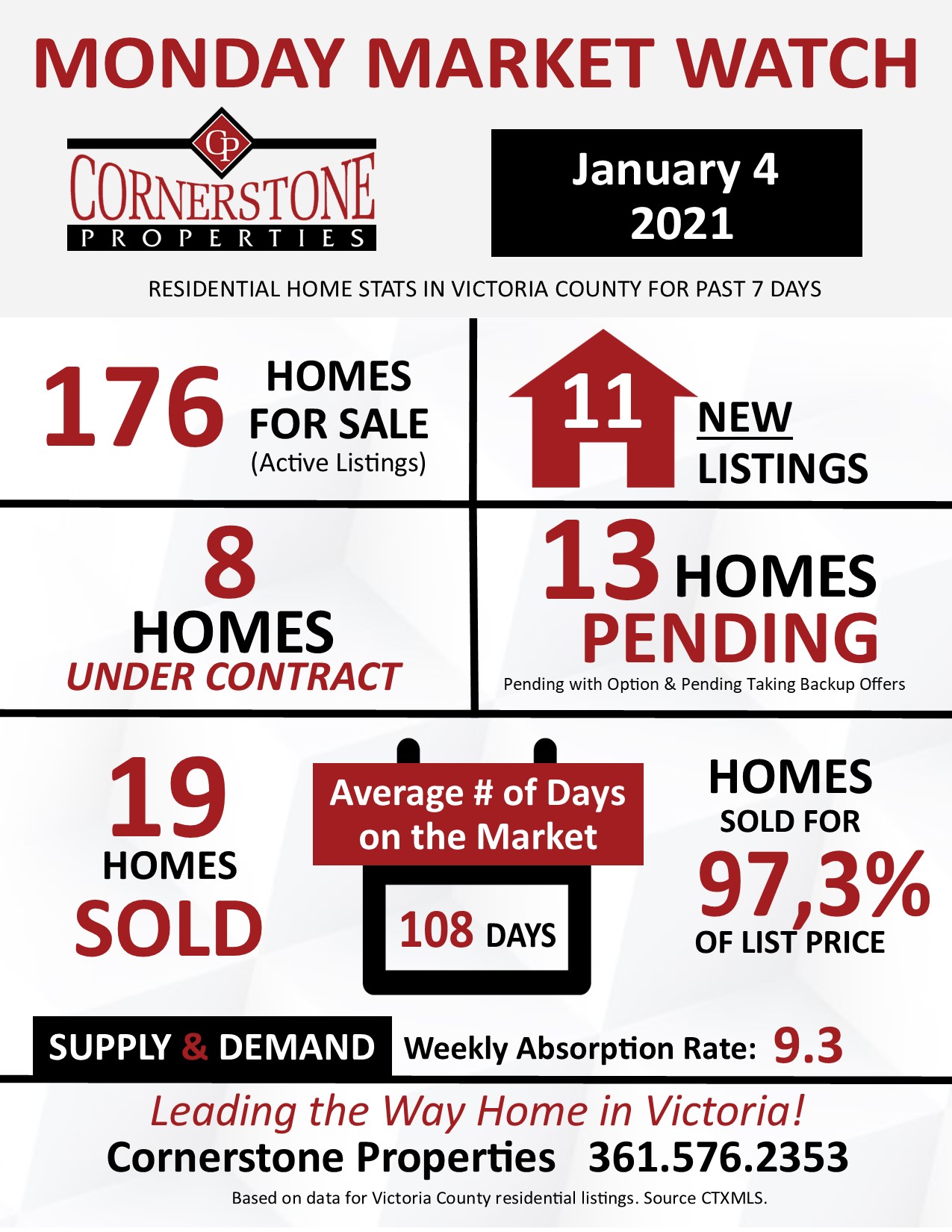 Happy New Year! We hope that you enjoyed the holidays and that 2021 is a great year for everyone. Maybe this is the year you buy a new home. The real estate market is looking good right now! Monday Market Watch from Cornerstone Properties is an easy way to find out the latest information on Victoria county's residential real estate market if you are considering selling your home or buying a home.

This week's report shows that the homes for sale dropped to 176 and 11 new homes hit the market last week. There were 19 homes that sold and a total of 21 homes pending or under contract. The week was good considering it was a holiday week with a strong week of closings for people trying to close before the end of the year. With the low interest rates, We anticipate January to be a busy month.

Cornerstone Properties has been serving the Crossroads since 1984 and we have been the #1 independent Real Estate office in Victoria for 18 years in a row. If you are looking for a brokerage to help you buy a new home or sell your home, please call us at 361.576.2353.