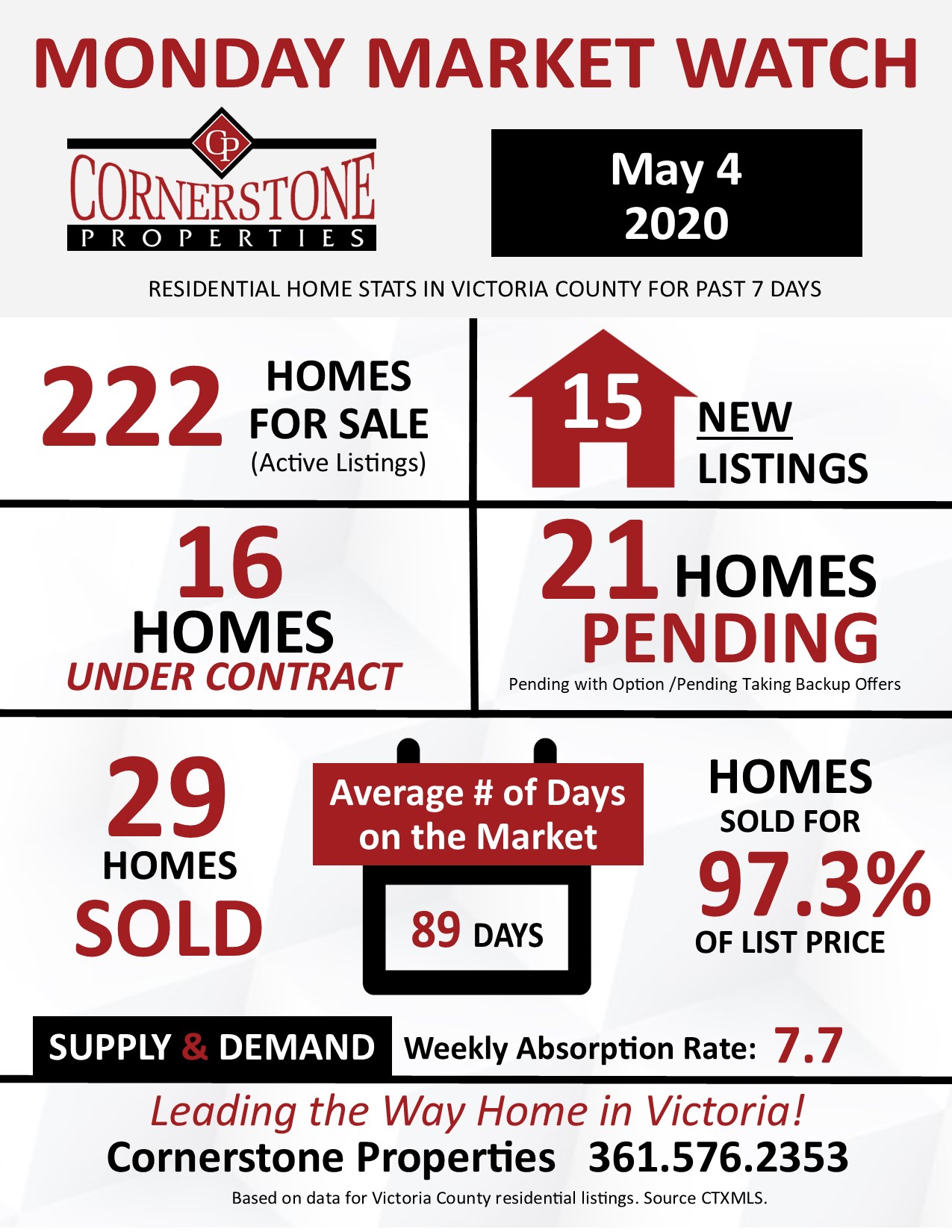 May the 4th be with you! Happy Monday to you all and welcome to this week's Monday Market Watch; a snapshot of Victoria County's residential market. This is an insightful report showing you the latest information on home sales in our local area and keeps you up-to-date on the market from the comfort of your own home!
We are now in May and our agents are busy working with sellers preparing to put their homes on the market. We are expecting this trend to continue as we enter the summer months.
Cornerstone Properties has been serving the Crossroads since 1984 and we have been the #1 independent Real Estate office in Victoria for 17 years in a row. If you want to support local small businesses and you're looking for a brokerage to help you buy a new home or sell your home please call Cornerstone Properties today at 361.576.2353.