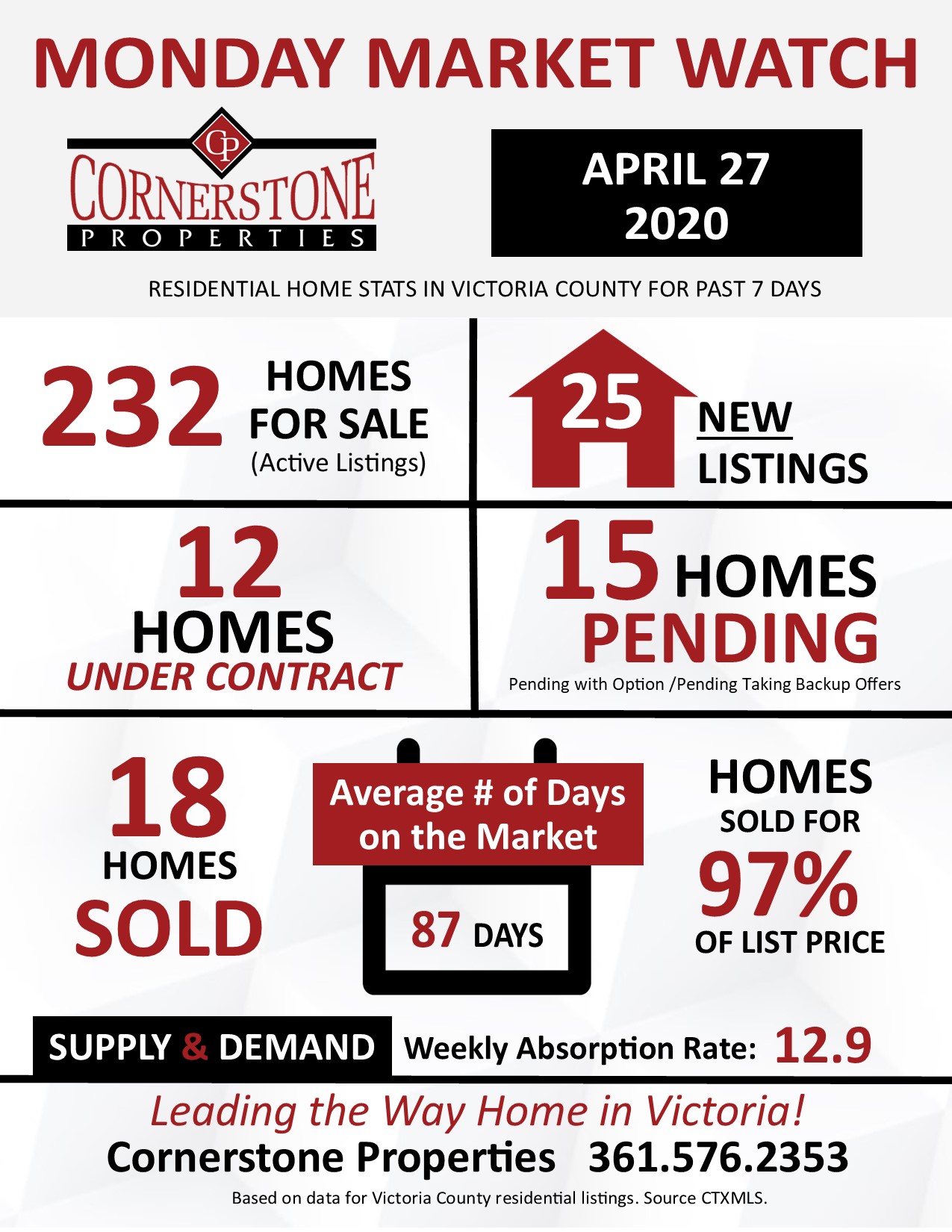 Happy Monday Afternoon and welcome to this week's Monday Market Watch; a snapshot of Victoria County's residential market. This is an insightful report showing you how many homes are currently on the market, how many are pending and under contract, plus how many homes have sold. The best part is that you can stay up-to-date from the comfort of your own home!
We are coming to the end of April and the market is doing well and many new homes are coming onto the market. We are expecting this trend to continue as we enter the summer months. We will keep you updated on just how the market is doing. Be sure to check our report each week for the latest details!
Cornerstone Properties has been serving the Crossroads since 1984 and we have been the #1 independent Real Estate office in Victoria for 17 years in a row. If you want to support local small businesses and you're looking for a brokerage to help you buy a new home or sell your home please call Cornerstone Properties today at 361.576.2353.