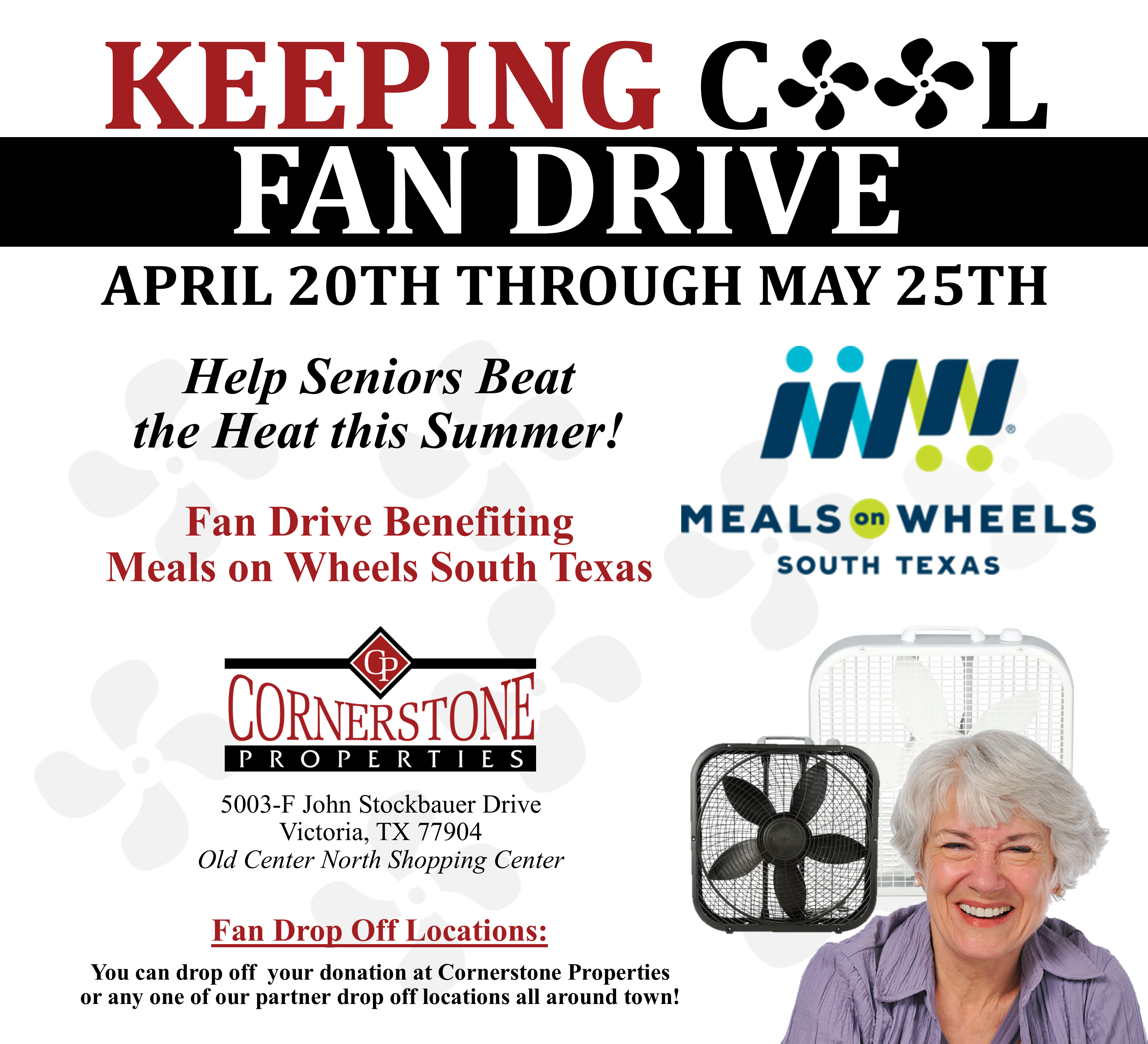 Cornerstone Properties is proud to sponsor the FAN DRIVE to benefit Meals on Wheels South Texas. With the rising temperatures, there are many local senior citizens who are without air conditioning or choosing to run their a/c less to save money on those high monthly electric bills. Meals on Wheels South Texas is an amazing organization that works tirelessly for our community and we are pleased to help support them with the fan drive again this year.
You can donate a new box fan at our office at 5003 John Stockbauer, Suite F in Victoria Monday through Friday from 8:30 AM – 5:00 PM. You can also donate at any of our partner drop off locations listed below.
If you would like to make a monetary donation directly to Meals on Wheels South Texas, you can donate online today using the QR code below. All donations are greatly appreciated!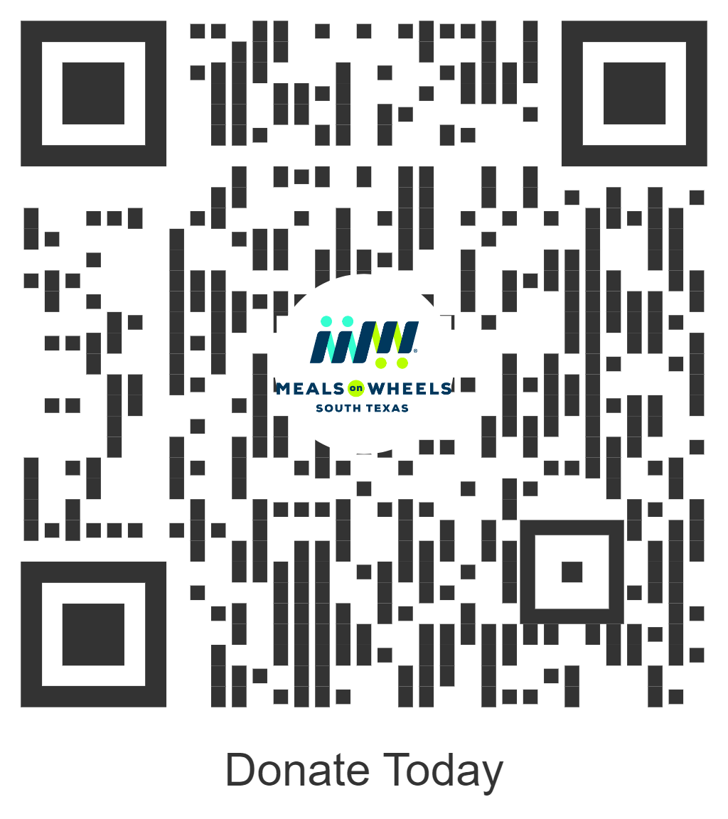 List of Fan Drop Off Locations:
Victoria Dodge
5507 Zac Lentz Parkway
Victoria, TX 77904
Twin Pines North
1301 Mallette Drive
Victoria, TX 77904
Farmers Insurance – Cody Edwards
3606 John Stockbauer
Victoria, TX 77904
Primal Instinct Tattoo
3501 N. Navarro #200
Victoria, TX 77901
Happie Hippie
5507 N. Main St.
Victoria, TX 77904
361 Pop-Up Shops
2504 N. Laurent St.
Victoria, TX 77901