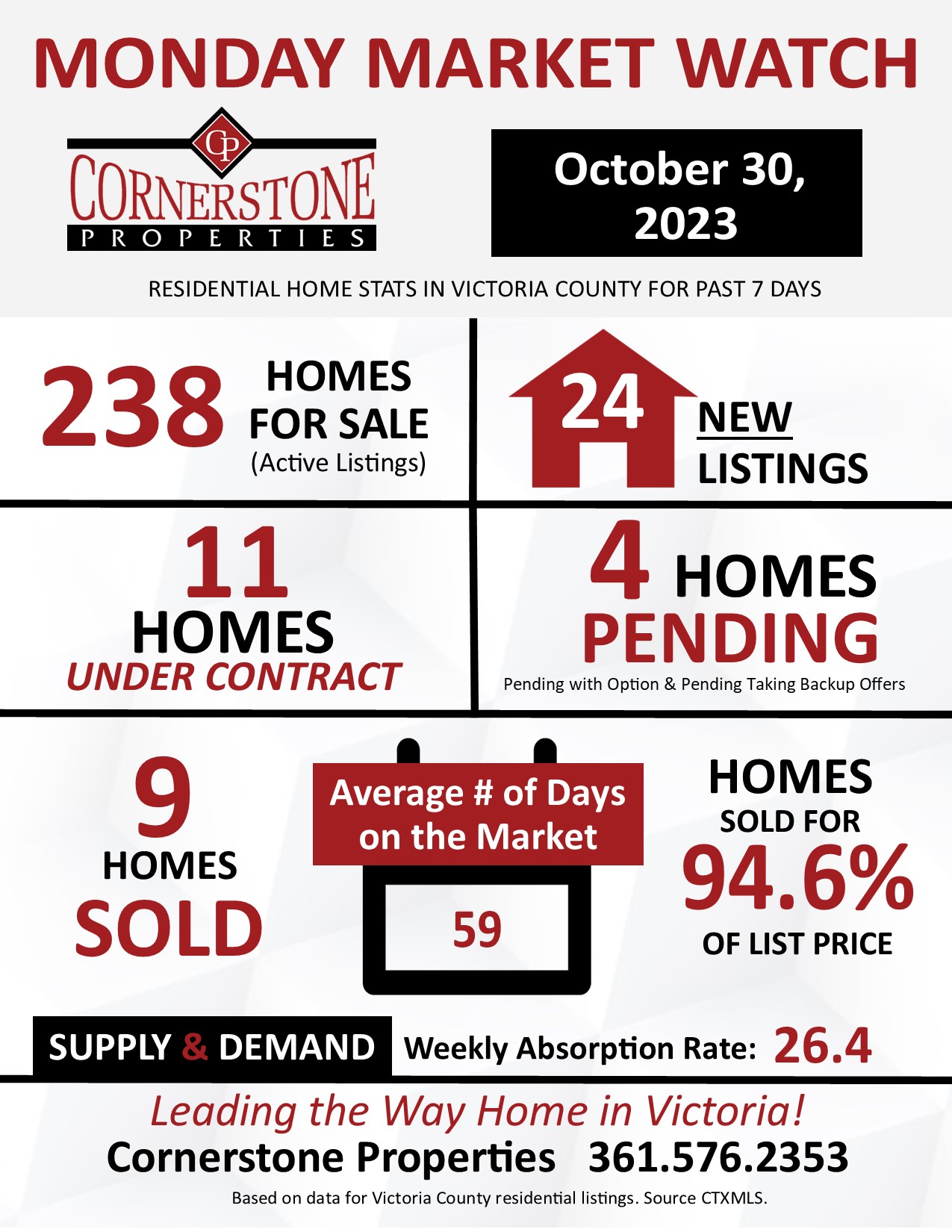 Happy Monday and happy pre-Halloween! We hope that everyone is enjoying the cooler weather this morning. Another great way to start out your week is with the Monday Market Watch report. Understanding the current trends in the local real estate market is helpful for both buyers and sellers, especially in today's market. When you are ready to make a move, we are here to help you every step of the way. Let's take a look at the home sales for Victoria for the last week of October 2023.
This week's Monday Market Watch report shows 238 homes for sale in Victoria County. 24 new homes hit the market last week. 9 homes closed and a total of 15 homes went pending or under contract. The average days on the market is 59 days and homes sold for 94.6% of the list price.
We have been serving the Victoria area since 1984 and Cornerstone Properties has been the #1 independent Real Estate office in Victoria for 24 years in a row. We are here to help you with all of your real estate needs. Give us a call today at 361.576.2353 and let's visit about your plans.