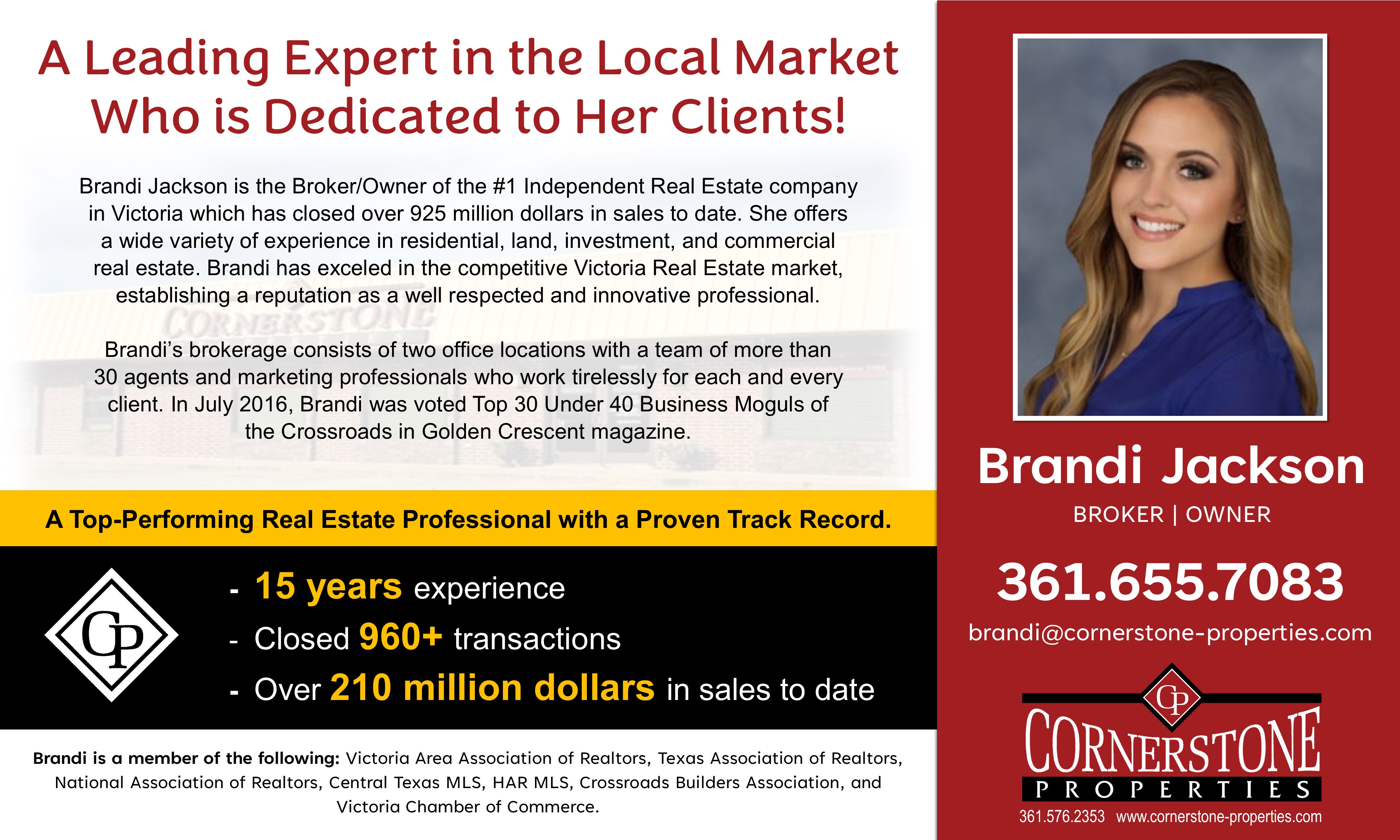 A leading expert in the local Real Estate market, Brandi Jackson has over 15 years of experience and has closed almost 1,000 transactions totaling over $210 million in sales. She is the broker/owner for the #1 independent Real Estate company in Victoria with over 925 million dollars in sales.

Brandi brings extensive experience in single and multi-family residential, investment, land, and commercial Real Estate transactions. In 2016, Brandi was voted Top 30 Under 40 Business Moguls of the Crossroads by Golden Crescent magazine.

Cornerstone Properties consists of two office locations with a team of more than 30 agents and marketing professionals who will exhaust every effort to sell each property quickly and efficiently. Our Realtors are also trained extensively to help buyers find the perfect place to call home!