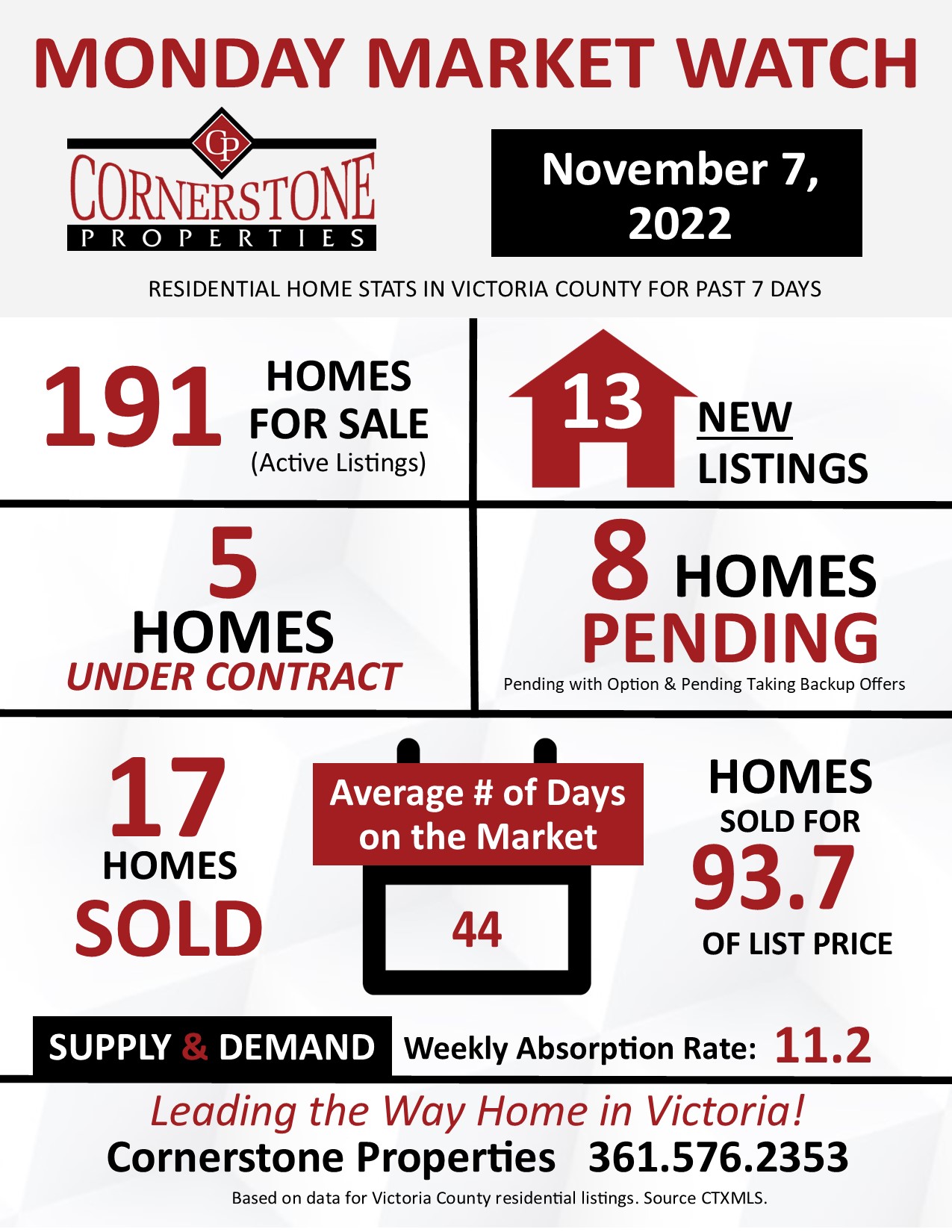 Happy Monday and welcome to Monday Market Watch! If you are thinking about buying or selling a home in Victoria County, Texas, it is important to stay up-to-date on current market trends to help you make informed decisions. Let's take a look at the home sales for Victoria for the first week of November 2022.
This week's Monday Market Watch report shows 191 homes for sale in Victoria County. 13 new homes hit the market last week. 17 homes closed and a total of 13 homes went pending or under contract. The average days on the market is just 44 days and homes sold for 93.7% of the list price. It is a good time for buyers to make offers on homes and still have time to close before the holidays with many good homes on the market.
We have been serving the Victoria area since 1984 and Cornerstone Properties has been the #1 independent Real Estate office in Victoria for 19 years in a row. We are here to help you with all of your real estate needs. Make your move and give us a call today at 361.576.2353.