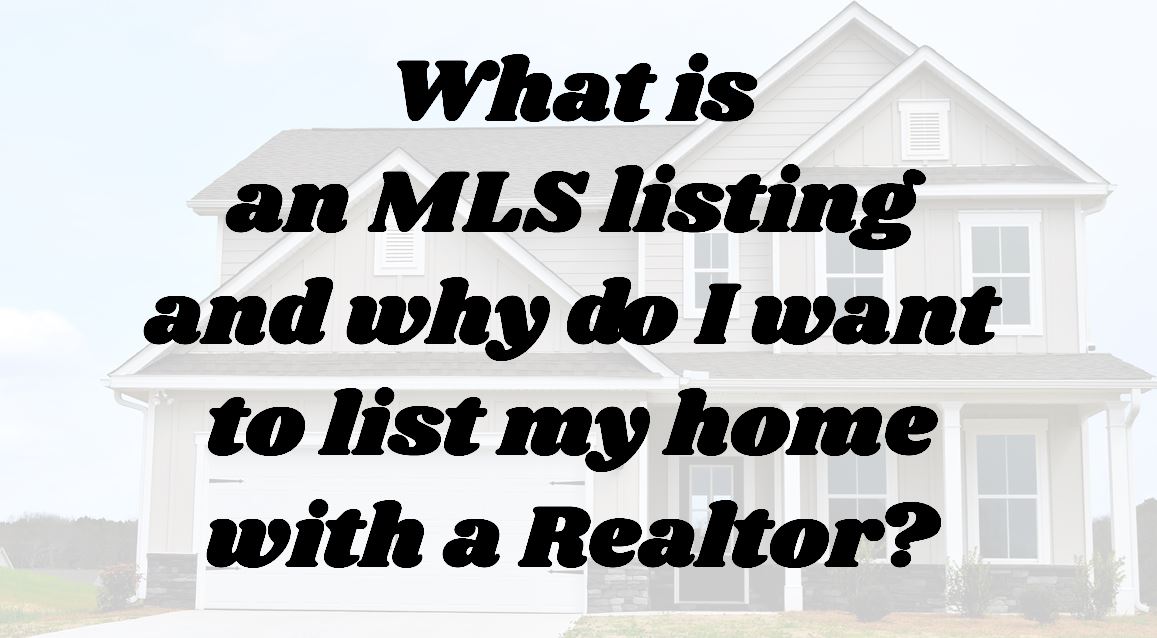 What is an MLS listing and why do I want to list my home with a REALTOR? This is a common question. Buyers and sellers look online at MLS listings every day without even knowing it. The MLS, also known as the Multiple Listing Service, is a service Realtors us to publish property listings so they can be searched and found by other agents and potential buyers. Whether selling your home or searching for a new property to purchase, it's important to utilize MLS listings.
The MLS provides a database of available listings and sold properties in a local area and is constantly updated. Real estate professionals including Realtors, brokers, inspectors, and others are members of an MLS to share information that is not directly accessible to the public. Realtors can be members of multiple MLS's in their state and surrounding area.
The MLS listing includes the following information:
Photos of the property
Square footage, number of bedrooms and bathrooms, and size of lot
Unique home amenities like a pool
Asking price
Status of listing (coming soon, active, pending, under contract, sold)
Availability for showings
Listing in the MLS gives your home / property maximum exposure to all Realtors who are members of the MLS, and national home search websites including Zillow and Realtor.com. When working with a Realtor at Cornerstone Properties, you will have a licensed professional who can access the MLS to get your home sold!