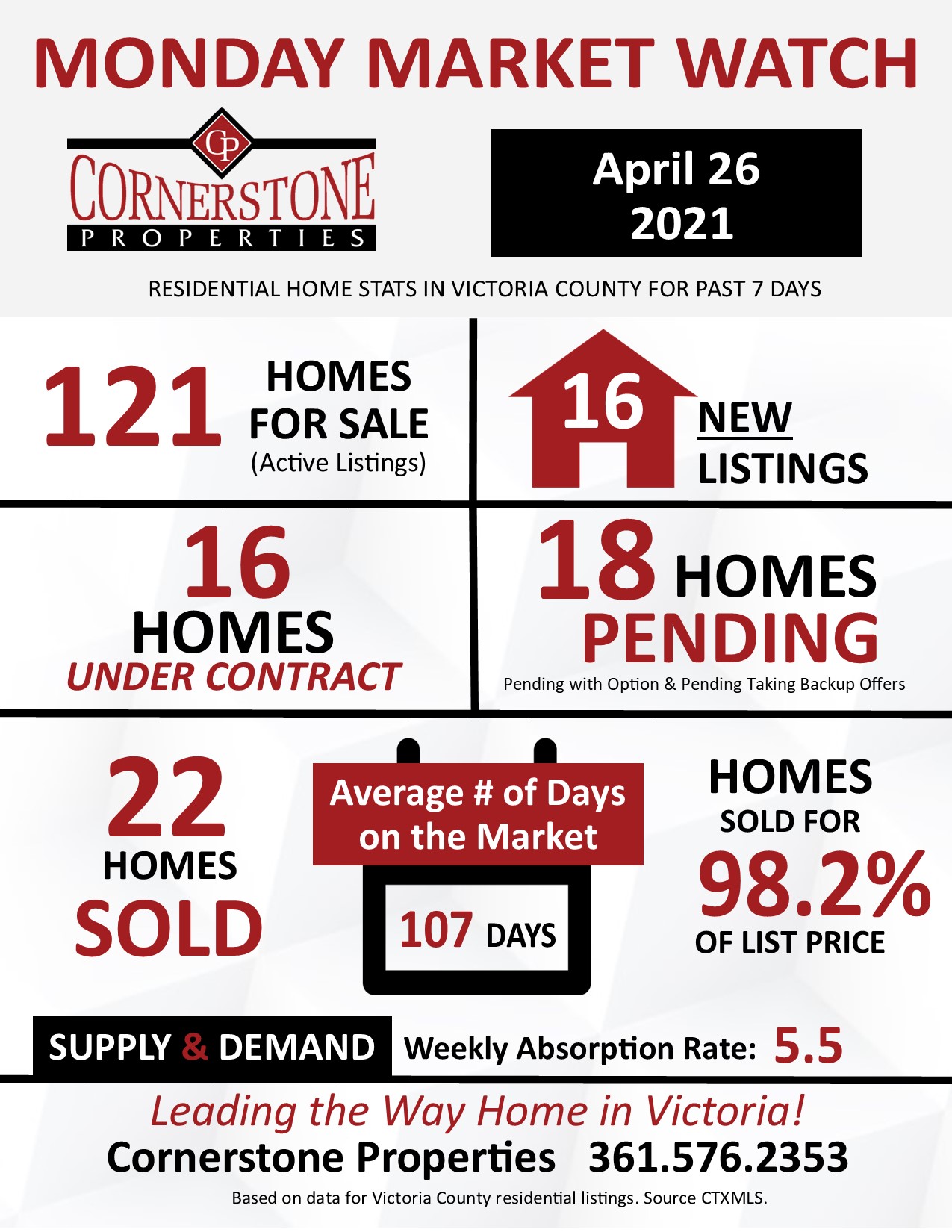 Good Monday to you! If you are considering selling your home, now is a great time as we experience a terrific sellers market! Our Monday Market Watch report is an easy way to stay up-to-date with the latest information on home sales in Victoria, Texas.
This week's Monday Market Watch report shows 121 homes for sale in Victoria county with 16 new homes hitting the market last week. There were 22 homes sold and a total of 34 homes that went pending or under contract. The is a high demand for homes and tons of activity on new homes entering the market which will remain strong as we enter May and the summer months. Call us today and for a free home valuation to find out what your home could sell for.
We have been diligently serving Victoria and the Crossroads area since 1984. With a proven track record, Cornerstone Properties has been the #1 independent Real Estate office in Victoria for 18 years in a row. If you are looking for a brokerage to sell your home or you are ready to buy a home, please call us at 361.576.2353.