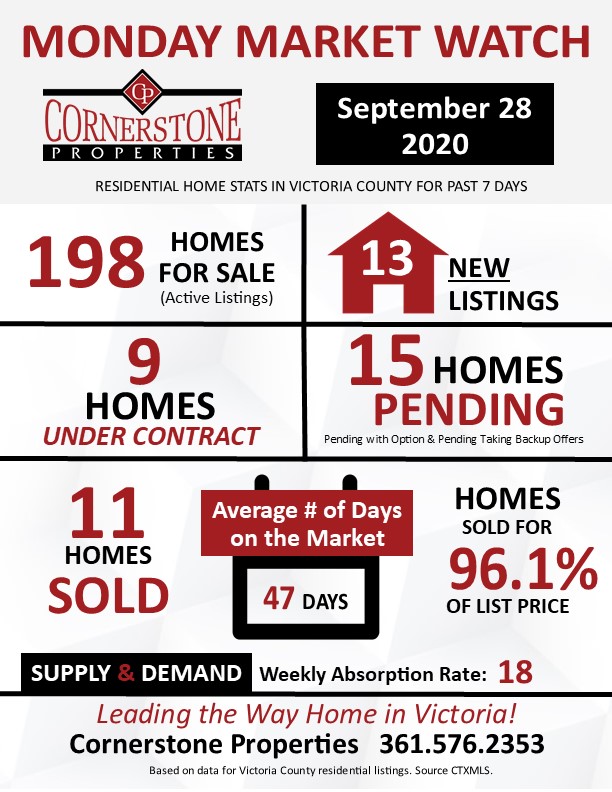 The best way to stay up to date on Victoria's residential real estate market is Monday Market Watch from Cornerstone Properties! This weekly market update shares the latest information on home sales in our community.

We hope that you had a great weekend and hope you are enjoying the cooler temperatures this morning! Let's start our Monday off right with this week's Monday Market Watch report. The update shows 198 homes for sale with 13 new homes hitting the market last week and 11 homes sold. A total of 15 homes were pending or under contract last week as well. We are entering the final quarter of the year and there is still plenty of time to list your house and sell it before 2020 ends!
Cornerstone Properties has been serving the Crossroads since 1984 and we have been the #1 independent Real Estate office in Victoria for 17 years in a row. If you are looking for a brokerage to help you buy a new home or sell your home, please call us at 361.576.2353.