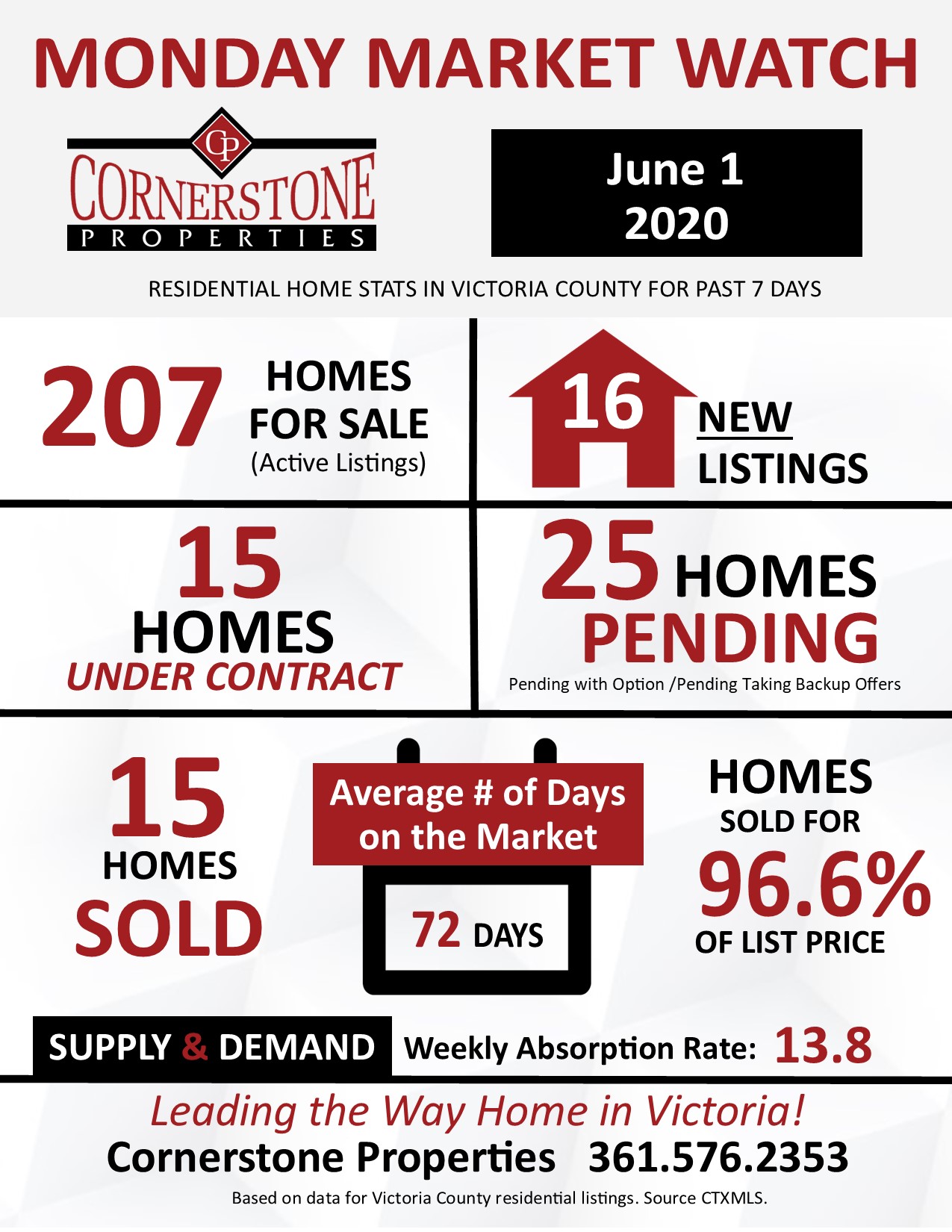 Happy Monday to you! We hope you had a wonderful weekend and are enjoying your first day of June. Now let's take a look at the latest Monday Market Watch; a snapshot of Victoria County's residential market. This popular report shows you the latest information on home sales in our local area and keeps you up-to-date on the market from the comfort of your own home!
This week's report is comprised of a short week with last Monday's Memorial Day, so the numbers look great for a 4-day work week. There are lots of buyers looking for new homes in the Victoria area, so now is a great time to list your home.
Cornerstone Properties has been serving the Crossroads since 1984 and we have been the #1 independent Real Estate office in Victoria for 17 years in a row. If you want to support local small businesses and you're looking for a brokerage to help you buy a new home or sell your home please call Cornerstone Properties today at 361.576.2353.