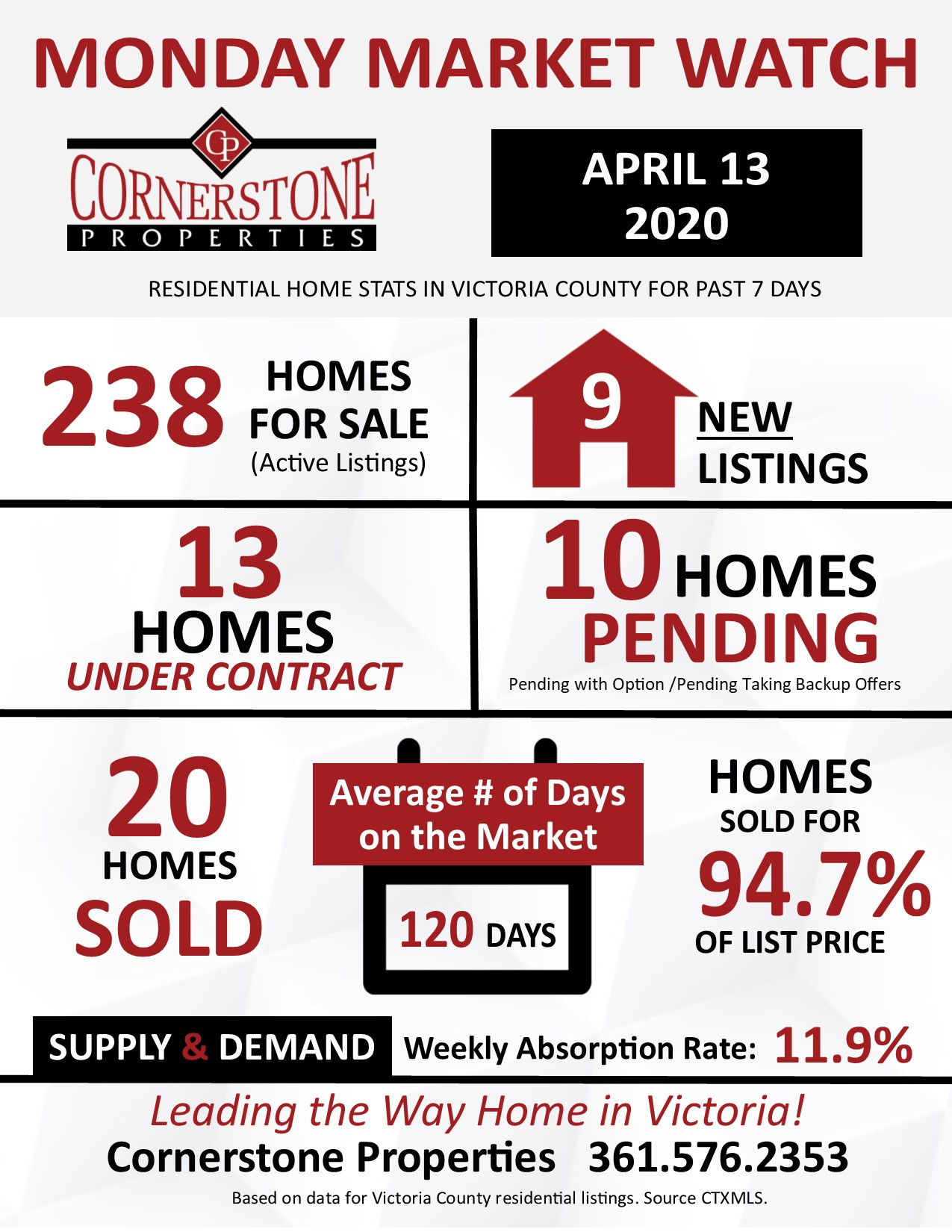 We hope that everyone had a nice Easter weekend!
Monday Market Watch is our weekly report providing you a snapshot of Victoria County's residential market for the past week. This is a great tool to see how many homes are currently on the market, how many are pending and under contract, and how many homes have sold. This weekly format provides you with the latest data on home sales and is available every Monday on our website. It's a great way to stay on top of the current market from the comfort of your own home!
We are carefully watching how the current conditions with COVID-19 are affecting the local real estate market. We see a slight dip in both new listings and sales in Victoria last week, but it was a long holiday weekend so that definitely affected the number of closings for the week. Be sure to check our report each week for the latest details!
Cornerstone Properties has been the #1 independent Real Estate office in Victoria for 17 years in a row. We have been serving the Crossroads area since 1984.

If you are looking for a brokerage to help you sell your home and will work for you until your home is sold, then call Cornerstone Properties today at 361.576.2353.