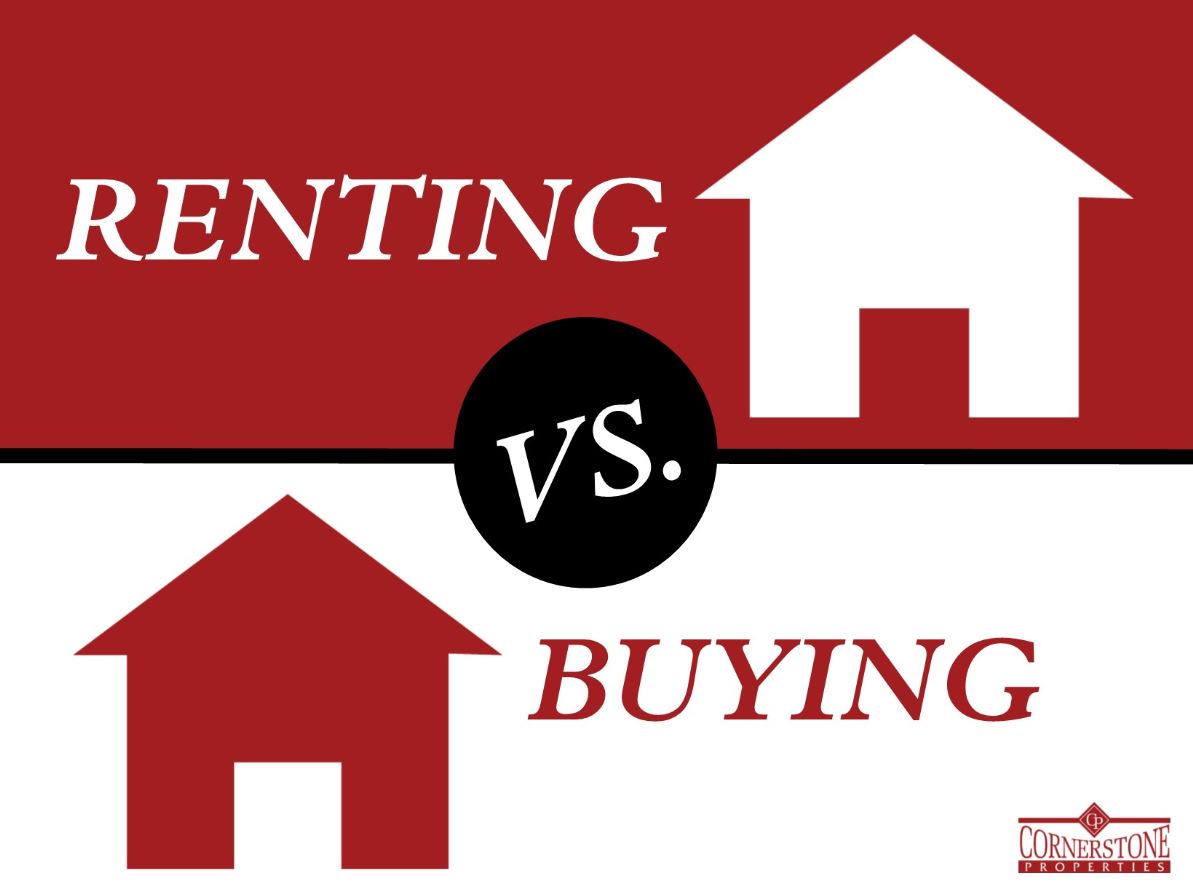 Owning and renting both have their advantages, so the right choice for you depends on your circumstances. Renting can offer greater flexibility, but owning a home provides benefits you will enjoy for many years.
3 Main Benefits to RENTING:

1) Less up-front cost. Even though you might be paying first and last month's rent plus deposits, this is most likely less than a down payment on a home.
2) Maintenance is cheaper or free. Many landlords will take care of repairs like a broken air conditioner or leaky faucet.
3) Relocating is easier. If you plan on moving soon due to your job or you have moved to a new city and are not sure what area you want to settle in, renting is a good idea. Also, if you have loud, annoying neighbors, you can move when your lease ends.
Renting is a great choice for some people and offers greater flexibility by allowing you to move around and shop around for the best rental prices.
3 Main Benefits to BUYING:
1) Stability. This is YOUR HOME. A place to call your own. No more moving from place to place. Enjoy your neighborhood and community. And the best part is you have stabilized your housing costs.
2) An investment in your future. Now when you make your monthly payment, you directly benefit. Instead of throwing money away on rent, you are steadily gaining equity in your home and you could also enjoy tax benefits. Your mortgage payment might also be less than your rent payment.
3) Personal freedom. Now you can get the pet you have always wanted without having to page a big deposit. No more moving around each time your lease ends. Now you can finally make updates, remodel, and change anything you wish without landlord limitations.
Are you ready to invest in your future and enjoy the freedom and stability that owning a home provides? We will be happy to help you get started on the path to homeownership! Call us today at 361.576.2353.